Superfoods are not only nutritious foods, they are also used in cosmetic products, where they have become indispensable.
Photo: RossHelen, Shutterstock
Whether superfoods from faraway countries such as Camu Camu or Acai in nourishing lipsticks and moisturizing face creams or local superfoods such as blueberries, pumpkin seeds or sea buckthorn - used in a wide variety of beauty products, they care for skin and hair, support cell renewal and protect against premature skin aging.
The Swiss company BENEVA BLACK has integrated the benefits of the versatile nutrients in a wide variety of superfoods into many of its beauty products. Here, the focus is particularly on the clear benefits of each product, which uses high-quality ingredients to provide concrete help for longer eyelashes, whiter teeth and beautiful, well-groomed skin.
We became curious about some of these problem-solving products and were allowed to try them out.
Longer eyelashes with pumpkin seeds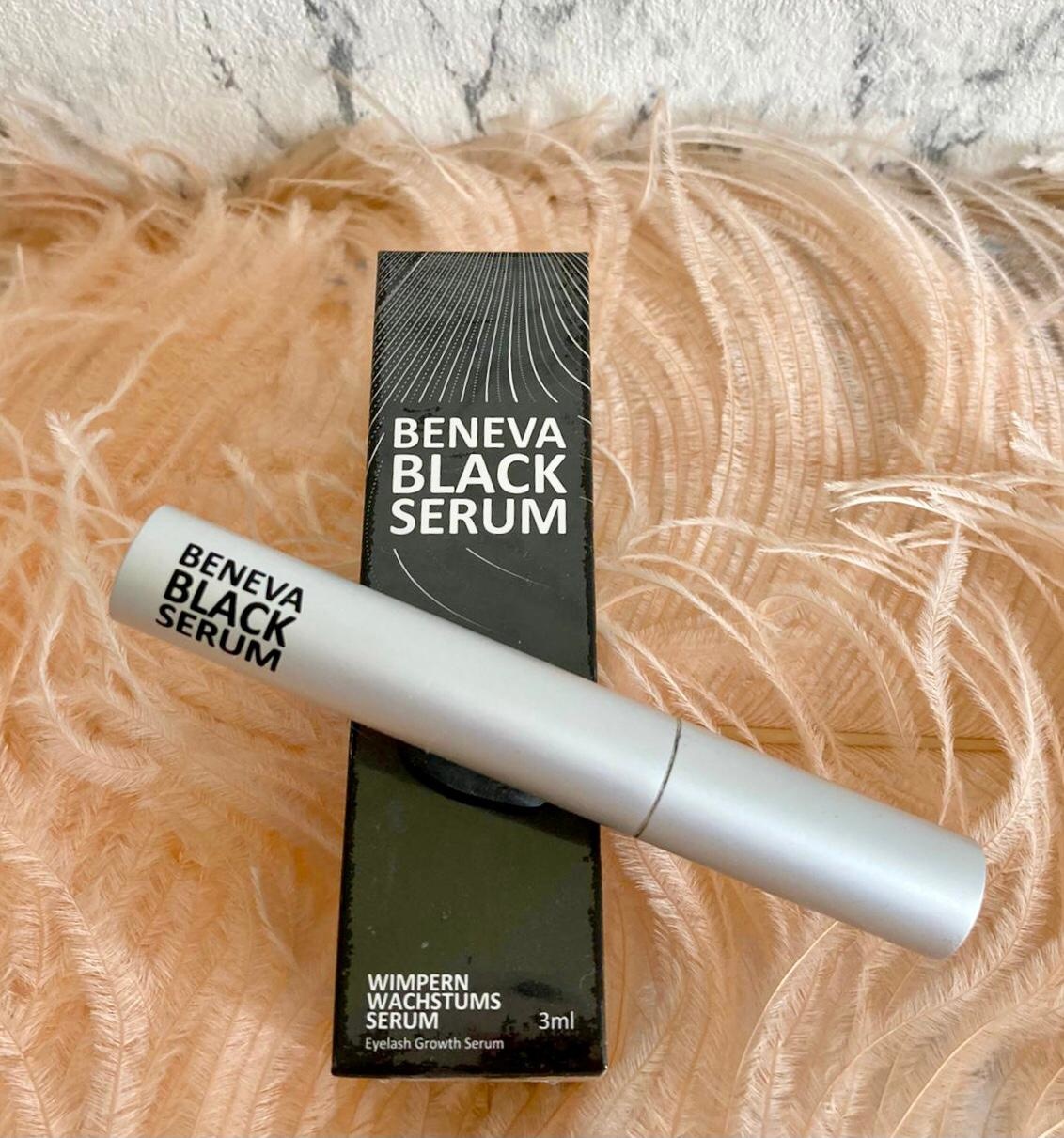 Pumpkin seeds are not only a crunchy highlight in a muesli, but also true beautifiers in cosmetic products. Their vitamin-rich content is impressive, and their extract, when added to a serum, can ensure longer eyelashes and thicker eyebrows.
Beneva Black Serum, for example, is said to gently and naturally stimulate the growth of hair follicles at the edge of the eyelids after a light application thanks to a brush applicator. Hyaluron and collagen support this plumping effect, which occurs after approximately six weeks.
The applicator fits easily in the hand, allowing safe application as close to the eyelid edge as possible. With its silver-colored exterior, it is also an aesthetic eye-catcher.
For whiter teeth - with activated carbon from coconut shells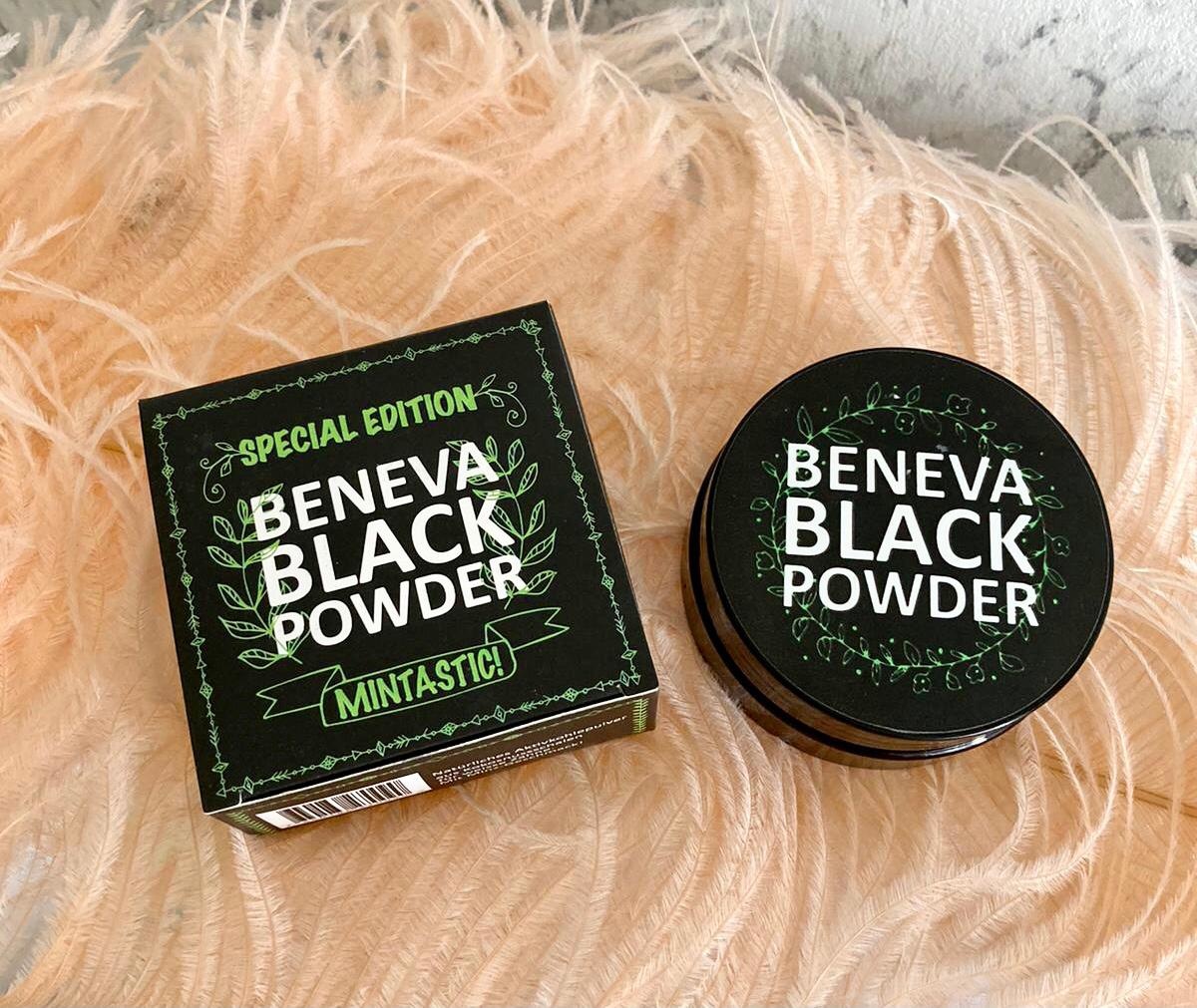 White and well-groomed teeth are simply a must today. Because they convey beauty and health as well as regular and proper dental care.
Whitening agents are now often found in toothpaste, but these should be used with care due to their usually aggressive cleaning agents. Especially for sensitive teeth as well as exposed tooth necks.
Relatively new are now 'black' care products for the teeth. They are based on natural activated charcoal, which gently removes discoloration and at the same time refreshes the oral flora. Menthol or peppermint are added for extra freshness.
Originally, activated charcoal mostly comes from coconut shells or bamboo plants and works absorbing stains caused by strong tea and coffee consumption.
The Beneva Black Powder together with fine mint flavor now helps with vegetable activated carbon to gently and naturally disappear unsightly discolorations. The fine microparticles it contains gently remove discolored areas, while the powder also binds toxins and tannins found in wine, tea, coffee or cigarettes.
At first, it is unusual to have such black powder on one's toothbrush, but when we tried it out, we were convinced by the pleasant minty taste and the absolutely clean feeling after brushing. Almost like after a professional dental hygiene.
Anti-Aging with Gingko und Zinc
Timeless beauty promises an extract from the Gingko plant native to China.
This ensures better oxygen uptake by the skin and also has an antioxidant effect, so that the skin remains taut and firm for longer.
This superfood in Colosé's Purifying Detox Serum, together with moisturizing panthenol and avocado oil, thus helps to optimally regenerate the skin and provide long-lasting hydration. Thanks to the shea butter contained in the gel-cream texture, the serum also has detoxifying properties that protect and nourish the skin at the same time.
Furthermore, Hammamelis, also called witch hazel, enriches this serum with soothing elements, and a mineral complex of copper, zinc and magnesium preserves the skin's elasticity. In addition, pomegranate extract stimulates collagen formation in the skin and protects against harmful UV rays.
The antioxidant properties of Gingko are also contained in the clarifying Detox Purifying Sheet Mask combined with witch hazel, willow herb and zinc. Its ingredients make the skin less shiny and have an inhibitory effect on inflammation.
We just had to try the sheet mask right away, too. It is easy to unfold, fits well and should leave a soothed and radiant skin. And this succeeded this mask also very well.
Glow effect with natural active ingredients
Not only absorbing the nutrient-rich active ingredients of superfoods internally, but also integrating them into your daily beauty routine promises some benefits worth seeing: beautiful, radiant skin, fuller hair, and a better sense of well-being.
Whether chosen for anti-aging or against red, irritated skin, whether used against acne or for more moisture in a dry skin, there are a lot of herbal and natural active ingredients that are supportive in cosmetics for a comprehensive skincare. Thereby the healthy and effective ingredients of superfoods help to feel beautiful inside and outside at the same time.
We think that BENEVA BLACK has succeeded in this in its beauty products in an innovative way and with an appealing aesthetic design.